Press Release
VS-Technology release the VS-TLS series, Front-Unit Rear-Unit Reconfigurable Telecentric Lens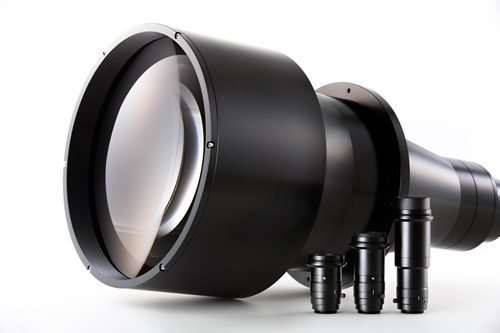 TOKYO – VS-Technology Corporation is pleased to announce the release of the VS-TLS series 1 2MP 1.1″ Front Unit – Rear Unit Reconfigurable Telecentric Lens. This new series supports a maximum FOV 275mm (diagonal) and three magnifications by changing the combination of front and rear units. This lens series is designed for the demands of machine vision systems and metrology applications that require a large field of view. By taking advantage of the changeable magnification it is cost effective and easy to fine tune with the focus function.
【Features】
・ 3.45µm Resolution              
・ 6 Models 0.029x~ 0.1x
・ Magnification can be changed by changing the rear unit
・ Fine tuning is possible by the focus adjustment
・ Distortion-less Design
【Applications】
Applications that require a large FOV include automotive and electronic inspection, measurement, and gauging applications.
【Sales Area】
Global
| Front Unit Model No. | Rear Unit Model No. | Opt. Mag. | Sensor Size (Max.) |
| --- | --- | --- | --- |
| VS-TLS200 | VS-TLS200-01B | 0.1x | 1.1" |
| VS-TLS200 | VS-TLS200-006B | 0.062x | 2/3" |
| VS-TLS200 | VS-TLS200-005B | 0.05x | 1/1.8" |
Contact for Public Relations
VS Technology TEL +81-45-620-8340
Contact for Product Information
Visit our website for sales network information